About J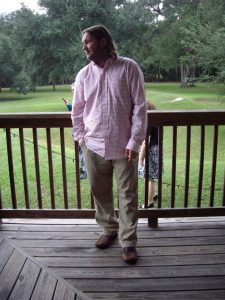 Hello! I am a novelist and scholar (pronouns They/She) focused on the intersections of sexualities, gender, religion, and health in the reproduction of inequalities that facilitate patterns of violence in society.
As a novelist, my writing draws heavily on my life and research as a bisexual, non-binary transgender scholar from the working-class south, and focuses on the ways sexual and gender minorities navigate life, love, relationships, violence, inequalities, and politics in the southeast.
As a scholar, my teaching and research centers on sexual, gendered, religious, and health inequalities that facilitate societal patterns of violence. Specifically, I utilize mixed-methodological frameworks to investigate the ways taken-for-granted norms and assumptions impact the lives, likelihood of violence, health disparities, and other outcomes of sexual, gender, and religious minorities in society.
I've designed this site as a collection of my scholarly and creative work. For ongoing updates and offerings, you can also follow me on social media via any of the links below. You can also check out my current Curriculum_Vitae for information on my work, and for speaking engagement scheduling or other general inquiries, please contact me at jesumeraubooks@gmail.com.