Home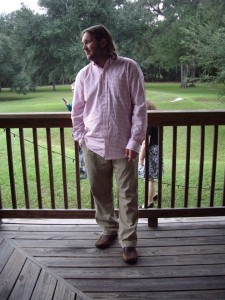 My teaching, research, public scholarship, and fictional writing focuses on the intersections of sexualities, gender, religion, and health in the interpersonal and historical experiences of sexual, gender, and religious minorities.  I am particularly interested in the ways Interactionist, Feminist, and Queer theories may illuminate socially constructed "ways of knowing" via mixed-methodological research.
I regularly teach courses in sexualities, gender, medical sociology, and qualitative methods utilizing applied and critical pedagogies and emphasizing student writing and research development.
I received my Ph.D from Florida State University in 2012.  I am currently an Assistant Professor and the Director of the Applied Sociology program in the Department of History, Sociology, Geography, and Legal Studies at the University of Tampa.
Feel free to follow me on Facebook or Twitter via the links below, check out my public scholarship at Write Where It Hurts, Conditionally Accepted, and the SSSI Music Blog, or contact me directly at jsumerau@ut.edu.